COMPACT WATER WK4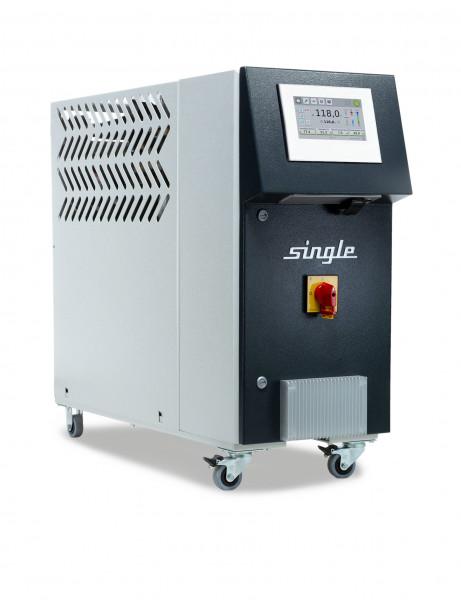 Temperature up to C°
90 150 160
Heating capacity in kW
9 18
Cooling capacity in kW
80

Max. flow rate in l/min
57 60
Max. pressure in bar
6,0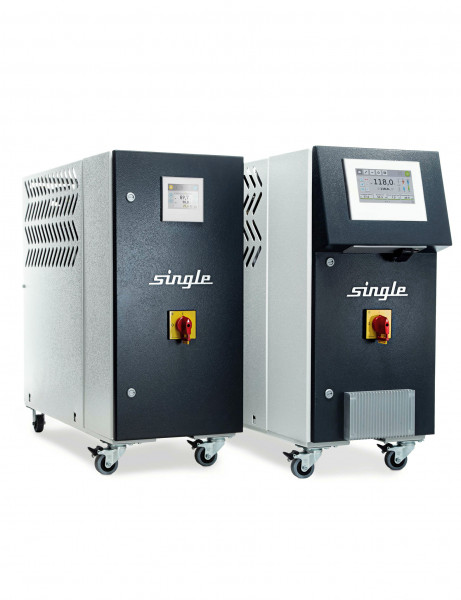 Description
The compact water temperature control systems for applications and requirements in the medium performance range and temperatures up to 160 °C are used particularly frequently in plastic injection moulding, but also in other processes. They are suitable for temperature control of high-quality applications and allow process parameters to be documented.
The WK4 series are equipped for operation far above the atmospheric boiling point with temperatures up to 160 °C. They meet the highest safety requirements. The systems are extremely compact and consist exclusively of high-quality components.
Default features
Highlights:
High energy efficiency and low heat losses through complete insulation of heat-bearing components and optional speed-controlled pumps
High reliability and availability due to ingenious and robust design using corrosion-free material.
IP54 (hydraulic section as well as cabinet) design.
Heaters controlled by solid state relais.
From 160 °C a robust magnetically coupled pump is available
German-engineered and manufactured
State-of-the-art 3,5" touch controller SBC–T with broad range of optional machine-interfaces.
Compact unit offering highest cooling power capability in their class. Robust stainless-steel pressure-vessel-design construction helps reduce corrosion issues caused by regular efills
Available with many features and options. Modularized archicecture allows upgrades